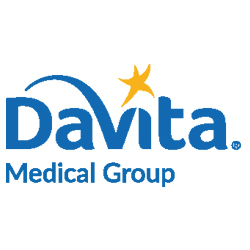 Nurse Administrator - LPN RN
Sorry, this job has expired.
Winter Haven, FL
Health Insurance, Life Insurance, Dental Insurance, Vision Insurance, 401K / Retirement plan, Paid vacation, Paid holidays
DaVita Medical Group is now hiring a Nurse Administrator.

As the Nurse Administrator you will report to the Regional Manager of Operations and be responsible for planning, coordinating, directing and monitoring all operational and financial aspects of the center in conjunction with the physician(s), Regional Manager of Operations, and Regional Medical Director to provide effective leadership to center teammates and oversee the delivery of quality, cost-effective patient care.

• High school graduate or GED equivalent.
• Graduate of an accredited school of nursing.
• Associate's or Bachelor's degree in science required.

• 2-5 years of experience in Med-Surg, ER, ICU, Acute Care is preferred.
• 5+ years in a primary care setting preferred.
• 3+ years of previous management experience preferred.
• Previous healthcare industry experience within managed care and/or medical group operations environment is preferred.
• Previous care management, utilization review, or discharge planning experience preferred.

• Must possess a current and valid LPN or RN Florida state license.
• IV Certification required.
• Ability to obtain CPR certification within 90 days of employment (Basic Life Support for Healthcare providers (AHA) or CPR/AED for the Professional Rescuer (American Red Cross).
• Ability to obtain IV Certification within 90 days of employment.
• Computer literate with working knowledge of EMR and Microsoft Office products.
• Results and goal-oriented with a philosophy for quality improvement.
• Thorough understanding of RN scope of practice and LPN scope of practice.
• Knowledge of medical equipment and maintenance.
• Knowledge of HIPAA regulations.
• Knowledge of current standards of patient care.

• Consistently exhibit behavior and communication skills that demonstrate commitment to superior customer service.
• Represent the company in a professional manner, following all company policies and procedures.
• Use, protect, and disclose DaVita Medical Group patients' protected health information (PHI) only in accordance with Health Insurance Portability and Accountability Act (HIPAA) standards.
• Provide overall direction and guidance to clinical and administrative teammates.
• Meet with patients, patients' family and caregivers as needed to discuss care and treatment plan as delineated in Transitions of Care program.
• Identify and assist with the follow-up of high-risk patients in acute care settings, skilled nursing facilities, custodial, and ambulatory settings.
• Consult with physician and other team members to ensure that care plan is successfully implemented.
• Coordinate treatment plans with the care team and triages interventions appropriate to the skill set of the team members.
• Contribute to and support the corporation's quality initiatives by planning, communicating and encouraging team and individual. • Maintain a strong focus on quality and continuous improvement within job scope.
• Comprehensively screen patients for care opportunities and collaborate with treating physician and Registered Nurse.
• Provide condition specific patient education and anticipatory guidance, as well as care coordination, under the guidance of the provider.
• Perform selected IV therapy and administer prescribed treatment per provider order.
• Execute orders of provider based on knowledge of cause and effect of order after verifying accuracy.
• Document all interventions, responses, and outcomes and initiate standard emergency procedures.
• Apply principles of asepsis and infection control.
• Use protocols and pathways in line with established disease management and care management programs.

• Ability to work collaboratively with the provider and care team to carry out nursing interventions under proper scope of practice.
• Ability to make sound, independent judgments and act professionally under pressure.
• Ability to interact and verbally communicate effectively with patients and all levels of personnel in a professional, courteous and effective manner with excellent customer service skills.
• Ability to work in a fast-paced environment.
• Ability to multi-task; must possess strong planning, organizational, and time management skills.
• Ability to develop and implement protocols and processes.
• Excellent interpersonal, verbal and written communication skills.
• Ability to perform telephonic triages with follow-up, as well as to oversee the triage process.
• Ability to be a clinical resource for non-licensed office staff.
• Ability to read, speak, write, and understand the English language fluently.

About us:
DaVita Medical Group manages and operates medical groups and affiliated physician networks in California, Colorado, Florida, Nevada, New Mexico, Pennsylvania and Washington. A leading independent medical group in America, DaVita Medical Group has over two decades of experience providing coordinated, outcomes-based medical care in a cost-effective manner. As of June 30, 2017, DaVita Medical Group's teammates, employed clinicians and affiliated clinicians provided care for approximately 1.7 million patients. DaVita Medical Group's leadership development initiatives and social responsibility efforts have been recognized by Fortune, Modern Healthcare, Newsweek and WorldBlu.

We are an Equal Opportunity Employer.



http://jobpostmedia.com/privacy-policy/

9601