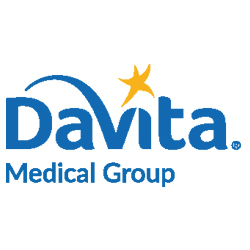 RNs and LPNs - North Orlando, South Orlando
Orlando, FL
Paid personal time, 401K / Retirement plan, Disability Insurance, Vision Insurance, Dental Insurance, Life Insurance, Health Insurance
RNs / LPNs – North Orlando and South Orlando

EDUCATION:
Required for All:
• High school graduate, GED or equivalent.
• Basic Life Support for Healthcare providers (AHA) or CPR/AED for the Professional Rescuer (American Red Cross).
Additional Requirements for LPNs:
• Certificate in Practical Nursing required.
• Valid Florida LPN license.
• IV Certification.
Additional Requirements for RNs:
• Associates or Bachelor's degree in Science required.
• Valid Florida RN license.

EXPERIENCE:
• 2 – 5 years of experience in Med-Surg, ER, ICU, Acute Care is preferred.
• Experience with electronic health records (EHR) is preferred.

OVERVIEW OF POSITION:
Under the direction of the Provider, the Clinic Nurse provides direct patient care in accordance with Company protocols, established standards of nursing practice, and the FL Nurse Practice Act. Promptly screens patients with signs or symptoms of illness. Works with the clinical team for appropriate treatment, plan of care and disposition. Ensures patient monitoring and follow up. The Clinic Nurse reports to the Center Administrator.

ESSENTIAL FUNCTIONS:
• Consistently exhibits behavior and communication skills that demonstrate commitment to superior customer service, including quality and care and concern with each and every internal and external customer.
• Represents the Company in a professional manner, following all Company policies and procedures.
• Uses, protects, and discloses DaVita Medical Group patients' protected health information (PHI) only in accordance with Health Insurance Portability and Accountability Act (HIPAA) standards.
• Ability to obtain CPR certification within 90 days of employment (Basic Life Support for Healthcare providers (AHA) or CPR/AED for the Professional Rescuer (American Red Cross).
• LPNs: Ability to obtain IV Certification within 90 days of employment.
• Contributes to and supports the corporation's quality initiatives by planning, communicating and encouraging team and individual. Maintains a strong focus on quality and continuous improvement within job scope.
• Maintains an active nursing appointment schedule for assisting the Provider in the monitoring of members' health care needs.
• Assists the Care Manager and Provider in the follow-up management of post-hospitalized or post-emergency room visits.
• Comprehensively screens patients for care opportunities and collaborates with treating physician and Registered Nurse to develop care plans that meet patients' needs and result in appropriate quality care.
• Provides condition specific patient education and anticipatory guidance, as well as care coordination, under the guidance of the Provider and/or Registered Nurse.
• Maintains clinical documentation within the medical records assuring compliance within all guidelines.
• Provides health teaching.
• Provides direct nursing care, comfort measures, emotional support to patients.
• Comprehensively screens patients for care opportunities and collaborates with treating physician to identify referrals to care management.
• Executes orders of Provider based on knowledge of cause and effect of order after verifying accuracy.
• Performs selected IV therapy and administers prescribed treatment per Provider order.
• Documents all interventions, responses, and outcomes.
• Initiates standard emergency procedures until Registered Nurse, Provider or EMS is available.
• Applies principles of asepsis and infection control.
• Compliance with Company's Code of Conduct, HIPAA regulations and the Florida Patient's Bill of Rights.
• Performs other duties as assigned.
• Must have consistent, punctual and reliable attendance.
• Ability to travel as necessary based on business need.
• Ability to work overtime based on business need.

KNOWLEDGE, SKILLS, ABILITIES:
• Ability to interact and verbally communicate effectively with patients and all levels of personnel in a professional, courteous and effective manner with excellent customer service skills.
• Ability to work in a fast-paced environment. Ability to multi-task; must possess strong organizational and time management skills.
• Excellent interpersonal, verbal and written communication skills.
• Ability to work independently, with minimal supervision.
• Proficient in MS Office.
• Working knowledge of medical terminology.
• Knowledge of medical equipment and maintenance. Ability to learn how to maintain medical equipment.
• Knowledge of HIPAA regulations.

We're changing health care for the better by improving access to affordable, high quality care, and working together to improve the patient experience. That takes passion, commitment, intense focus and the ability to contribute effectively in a highly collaborative team environment. Are you with us? Learn more about this exciting opportunity to do your life's best work.(SM)

Careers with OptumCare. Here's the idea. We built an entire organization around one giant objective; make the health system work better for everyone. So when it comes to how we use the world's large accumulation of health - related information, or guide health and lifestyle choices or manage pharmacy benefits for millions, our first goal is to leap beyond the status quo and uncover new ways to serve. OptumCare, part of the UnitedHealth Group family of businesses, brings together some of the greatest minds and most advanced ideas on where health care has to go in order to reach its fullest potential. For you, that means working on high performance teams against sophisticated challenges that matter. Here you'll find incredible ideas in one incredible company and a singular opportunity to do your life's best work.(SM)

Diversity creates a healthier atmosphere: OptumCare and its affiliated medical practices are Equal Employment Opportunity/Affirmative Action employers and all qualified applicants will receive consideration for employment without regard to race, color, religion, sex, age, national origin, protected veteran status, disability status, sexual orientation, gender identity or expression, marital status, genetic information, or any other characteristic protected by law. OptumCare and its affiliated medical practices is a drug-free workplace. Candidates are required to pass a drug test before beginning employment.
14822